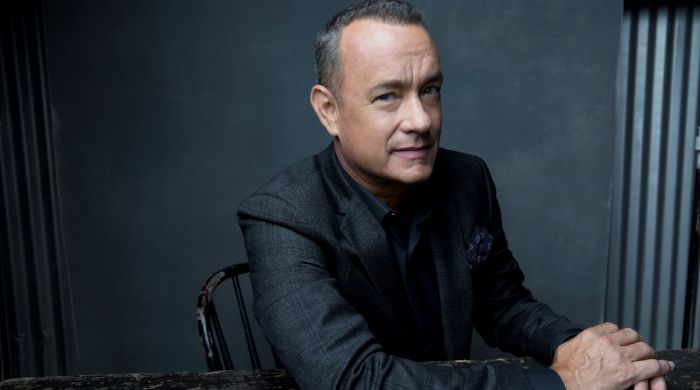 SAL Presents: A Conversation with Tom Hanks
SAL Presents: A Conversation with Tom Hanks
Event Details
Dec

6

, 2017

exterior doors: 6:00pm/ auditorium doors: 6:30pm

$75 - $175

2 Patron level tickets and 1 copy of the book: $175
1 Patron level ticket and 1 copy of the book: $100
2 General-level tickets and 1 copy of the book: $125
1 General-level ticket and 1 copy of the book: $75
Student (must show student ID): $10
Patron level tickets include first-come, first-serve seating in the front section of the auditorium. There is no reception.
General-level tickets include first-come, first-serve seating behind the Patron section in the Orchestra, Gallery, and Dress Circle levels.
Tickets are available at lectures.org or by calling the SAL Box Office at 206.621.2230, ext. 10

The garage with the shortest wait times for pre and post event parking is the 5th Avenue North Garage. Located on 5th Avenue N, with entrances on Republican Street and Harrison Street, this garage requires a short walk to McCaw Hall.

Parking is also available at the Mercer Street Garage, conveniently located across the street from McCaw Hall. Entrances to the Garage are on 4th Avenue N and 3rd Avenue N.

Call 206-615-0404 to make your reservation at Prelude.

Concessions: We are working on new and exciting changes in our concessions offerings throughout McCaw Hall. You can still skip the lines and pre-order for the intermission at any one of the concession locations. We hope you will come and experience the changes yourself!

Menu downloads:
Prelude Dinner Menu
Prelude Dessert Menu
Seattle Arts & Lectures (SAL) announces the addition of Tom Hanks to its 2017/18 Season line-up.
Tom Hanks will be interviewed about his first book, Uncommon Type: Some Stories. Uncommon Type contains seventeen stories, each in some way involving a different typewriter (Hanks is an avid collector of vintage typewriters and owns over one hundred of them). The stories feature an immigrant arriving in New York City after his family and life have been torn apart by his country's civil war; a man who bowls a perfect game (and then another, and another), becoming ESPN's newest celebrity; an eccentric billionaire and his faithful executive assistant on the hunt for something larger in America; and the junket life of an actor. "I am thrilled by the narrative range on display in this collection, and by the humor and humanity Tom brings to his work," said Alfred A. Knopf Editor in Chief Sonny Mehta. "This is an accomplished debut."
Seattle Arts & Lectures' 2017/18 Season is presented by the Seattle Times.
---
Event Details
Dec 6 , 2017
exterior doors: 6:00pm/ auditorium doors: 6:30pm

$75 - $175

2 Patron level tickets and 1 copy of the book: $175
1 Patron level ticket and 1 copy of the book: $100
2 General-level tickets and 1 copy of the book: $125
1 General-level ticket and 1 copy of the book: $75
Student (must show student ID): $10
Patron level tickets include first-come, first-serve seating in the front section of the auditorium. There is no reception.
General-level tickets include first-come, first-serve seating behind the Patron section in the Orchestra, Gallery, and Dress Circle levels.
Tickets are available at lectures.org or by calling the SAL Box Office at 206.621.2230, ext. 10

The garage with the shortest wait times for pre and post event parking is the 5th Avenue North Garage. Located on 5th Avenue N, with entrances on Republican Street and Harrison Street, this garage requires a short walk to McCaw Hall.

Parking is also available at the Mercer Street Garage, conveniently located across the street from McCaw Hall. Entrances to the Garage are on 4th Avenue N and 3rd Avenue N.

Call 206-615-0404 to make your reservation at Prelude.

Concessions: We are working on new and exciting changes in our concessions offerings throughout McCaw Hall. You can still skip the lines and pre-order for the intermission at any one of the concession locations. We hope you will come and experience the changes yourself!

Menu downloads:
Prelude Dinner Menu
Prelude Dessert Menu