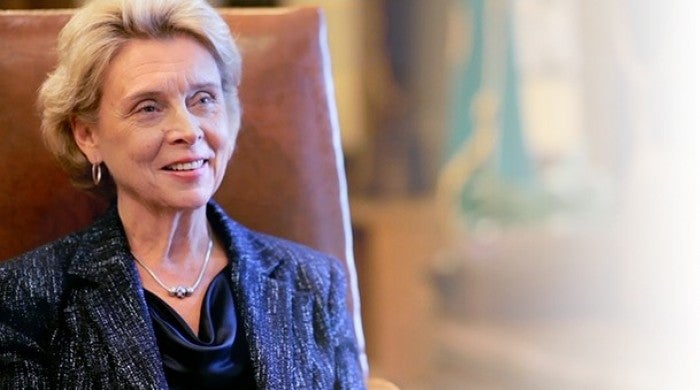 2012 World Citizen & World Educator Awards
2012 World Citizen & World Educator Awards
Presented by World Affairs Council
Event Details
Nov

15

, 2012

5:50 PM

$15 (General Admission) & $100 (VIP)
Each year the World Affairs Council honors individuals from our state who have contributed significantly to public understanding of international relations and community involvement in world affairs. Award recipients are selected from community nominations. Join us for an evening honoring Christine Gregoire and Hands for a Bridge.
Governor Christine Gregoire is the recipient of the 2012 World Citizen Award and is being recognized for her outstanding leadership in raising Washington State's profile on the world stage in the areas of trade, clean energy, and climate change, and for being an inspiration to women leaders both locally and globally. Over the past six years, in close conversation with Premiers Campbell and Clark, she has deepened the relationship between British Columbia and the State of Washington as evidenced by the regional success of the 2010 Winter Olympics in Vancouver and the development of the Washington State enhanced driver's license.
Hands for a Bridge is the recipient of the 2012 World Educator Award in recognition of its dedication to increasing global awareness by fostering dialogue about issues surrounding social justice. Over the years, this program has transformed students into global citizens with the vision and resources to affect change in the world. Over the past ten years, Roosevelt High School families have opened their hearts and homes to youth ambassadors from Brazil, Serbia, Bosnia, and most recently, Myanmar/Burma.
We hope you can join us to celebrate the inspirational accomplishments of our award recipients! The program will focus on the themes of leadership and relationships, and how Governor Gregoire and the Hands for a Bridge team have developed and maintained relationships around the world that have connected, engaged and inspired our community to create change in the world.
---
Event Details
Nov 15 , 2012
5:50 PM

$15 (General Admission) & $100 (VIP)