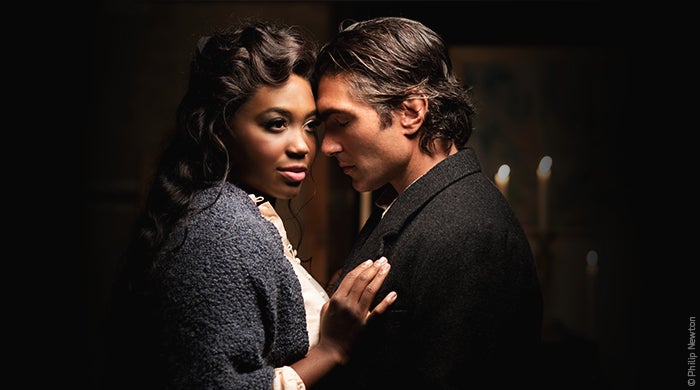 Cancelled - La bohème
Presented by Seattle Opera
*Important Update from Seattle Opera leadership*
We are all living through an extremely challenging period and you can probably imagine that Seattle Opera as much as the entire cultural sector overall is facing challenges and difficult decisions. Our work and mission is to bring people together to enjoy and share the beauty and emotions of the human voice, music, and opera. Nevertheless the health and well-being of our patrons, artists, staff, volunteers, and the larger community remain our most important priority, along with compliance with directives from public health officials and government leaders.
Therefore, it is with deep regret and sadness that I write to you to announce that we will cancel all performances of our final production of the season at McCaw Hall—Puccini's La bohème. We have planned for this production for more than two years and are in dismay over this necessary decision. This is a devastating loss for our company, artists, and community of opera lovers. We also know that we are not alone in making difficult decisions like this as cancelations have become the news of the day and many of my colleagues are faced with having to make similar decisions. It does not make it easier for anybody.
After careful consideration and monitoring of current developments, the continued spread of COVID-19 as well as recommended social distancing mean there is no safe way for the more than 100 people involved in this production to come together to prepare in the coming weeks for a May 2 opening. Further, it is not clear when the large group gathering bans will be lifted, which also impacts our ability to prepare and perform. In addition to activities at McCaw Hall, all public programs at the Opera Center have been canceled for the next two months through May 31. This includes lectures, tours, workshops, and public programs. In the meantime, we are publishing video and audio content regularly for you to enjoy digitally at seattleopera.org/athome.
We look forward with anticipation and hope to our 2020/21 season. We are eager to see you again and to continue bringing music and opera to you and the community as soon as possible. We know opera and music can bring hope and provide solace during challenging times. It's why we are seeing such beautiful outpourings of music coming from around the world in the past week. From Italians singing Verdi's "Va pensiero" from their balconies to musicians sharing intimate solo pieces from their homes, music is providing some peace through these weeks. We will get through this difficult period and when we emerge on the other side of this, the desire for opera, music, and art to provide healing will never be stronger. The absence of it will have reminded us how essential music and the arts are to us. Seattle Opera will need your financial support to continue to be there for you.
You are likely aware that Seattle Opera is a fiscally lean organization and you know the dramatic impact that this cancelation will have on Seattle Opera's health. This is a devastating loss of income for your opera company. This cancelation means 100s of artists and crew will lose employment this spring. To save resources, we are also putting some administrative staff on furlough and the remaining staff will be subject to significant salary reductions including myself.
If you have tickets to La bohème, we will be sending you further information about ticket options within the next day or two. One way that you can help Seattle Opera right now is to donate the value of your tickets back to the company. Please, would you consider this as your first choice to help our non-profit arts institution? Choosing to donate your ticket value is something you can do that will help sustain Seattle Opera through this difficult time. It will allow us to continue planning in the coming months to create the music and drama that you love and will contribute to keeping the arts alive and vibrant in Seattle.
You—Seattle Opera audiences, supporters, and fans—are the reason we exist; the reason we can continue to enrich our community with opera. Your continued support is so much appreciated and is crucial right now.
Most sincerely,
Christina Scheppelmann
General Director
---