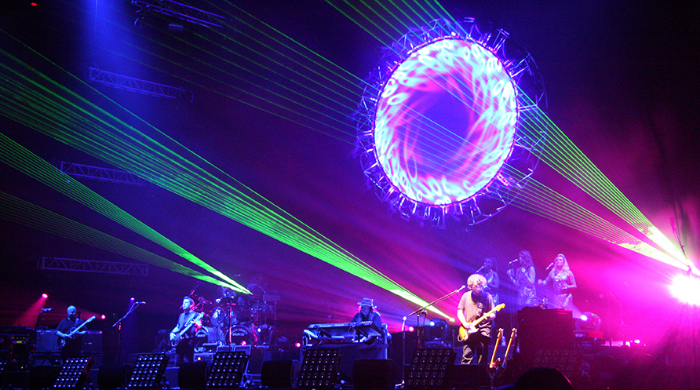 AUSTRALIAN PINK FLOYD COMING TO MCCAW HALL FRIDAY, SEPTEMBER 19
AUSTRALIAN PINK FLOYD COMING TO MCCAW HALL FRIDAY, SEPTEMBER 19
"The best tribute band in the world" – London Sunday Times
Jun 30, 2014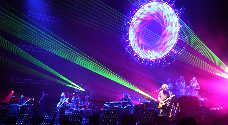 Get ready for an audiovisual extravaganza courteous of The Australian Pink Floyd Show. Featuring a million dollar light show, multiple inflatables and stunning laser effects, all coupled with note perfect renditions of Pink Floyd's biggest hits. This show already seen by 4 million people is simply the best.
Taking its tour title from "Set The Controls for the Heart Of the Sun" from the A Saucerful of Secrets album, The Australian Pink Floyd Show will be performing Pink Floyd classics such as "Another Brick In The Wall", "Comfortably Numb" and "Wish You Were Here", as well as a few surprise tracks.
This tour is unique in that the audiences are able to vote for the songs that they would like to hear live by visiting the band's website and taking part in the online poll. The top songs will then be played each day.
Lorelei McBroom will be appearing on this tour. Lorelei's credentials are staggering; she toured with Pink Floyd on the "Momentary Lapse of Reason" and "Delicate Sound of Thunder" tours, appeared in the videos for "The Dogs of War," "On The Turning Away" and the "Pink Floyd Live In Venice" TV broadcast. She also performed "The Great Gig in the Sky" with Pink Floyd, a song she will now perform with TAPFS.
The Band
The band formed in Adelaide, Australia in 1988
The Australian pink Floyd show consists of Steve Mac, Jason Sawford, Colin Wilson, Dave Fowler, Alex McNamara, Paul Bonney, Mike Kidson, Lorelei McBroom, Lara Smiles, Emily Lynn
Personally asked by David Gilmour, singer of Pink Floyd, to play at his private 50th Birthday party
Nick Mason, drummer of Pink Floyd, recently told BBC Radio in an interview that the Australian Pink Floyd were "probably better than us"
Steve Mac, singer and guitarist of The Australian Pink Floyd, uses many of the same guitars and equipment that David Gilmour uses.
The Band rehearsed for one year for their first ever British gig in 1993.
For more information, please contact:
management@aussiefloyd.com
www.aussiefloyd.com
About Marion Oliver McCaw Hall
Part of Seattle Center and home to the internationally acclaimed Seattle Opera and Pacific Northwest Ballet, McCaw Hall is a state-of-the-art performing art center and premier special event venue. Each year McCaw Hall hosts over 300 events in the Susan Brotman Auditorium, Nesholm Family Lecture Hall and an attractive range of lobby and reception spaces.
About Seattle Center
Since its beginning 50 years ago, Seattle Center has served as an arts, civic and family gathering place in the core of our region. The more than 30 cultural, educational, sports and entertainment organizations residing on the 74-acre campus, together with a broad range of public and community programs, create nearly 5,000 events attracting 12 million visitors each year. At Seattle Center, our purpose is to create exceptional events, experiences and environments that delight and inspire the human spirit to build stronger communities. Activities at the Center generate $1.15 billion in business activity and $387 million in labor income.