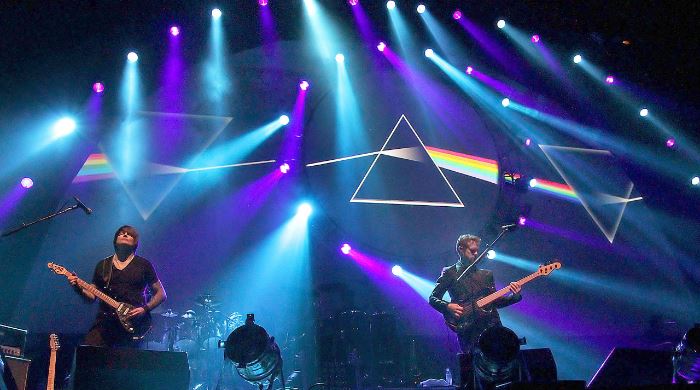 BRIT FLOYD COMING TO MCCAW HALL JUNE 9
BRIT FLOYD COMING TO MCCAW HALL JUNE 9
A SPECTACULAR NEW LIVE PRODUCTION FEATURING MUSIC FROM ALL FOURTEEN PINK FLOYD STUDIO ALBUMS PLUS A DAZZLING NEW LIGHT AND LASER SHOW
Jan 13, 2014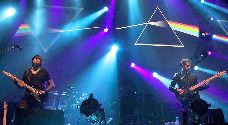 Who: Brit Floyd
Where: Marion Oliver McCaw Hall
When: June 9, 2014
Tickets: Tickets go on sale Friday, January 17 at 10:00 a.m. at the KeyArena Box Office, Ticketmaster outlets, Ticketmaster.com, or charge by phone toll free at (800) 745-3000. All tickets subject to applicable service charges and fees. Dates and times subject to change without notice.
What: Having performed to over one million fans around the world since its first show in Liverpool, England in January 2011, Brit Floyd - The World's Greatest Pink Floyd Show returns to North America from March to June 2014 with a stop in Seattle at McCaw Hall to perform DISCOVERY, a stunning new three-hour chronological musical journey spanning the entire recording career of Pink Floyd from 1967 - 1994.
Named after Pink Floyd's recent box set of the same name and featuring music from the Syd Barrett-led '60s psychedelic pop of The Piper at the Gates of Dawn through to the '90s' The Division Bell and everything in between, the brand new DISCOVERY show will capture, in note-for-note detail, all your favorite moments as well as a few lesser-known gems from one of the most outstanding and enduring back catalogues in the history of recorded music.
Featuring the trademark Pink Floyd arch and circle light show, Brit Floyd's musical performance will also be accompanied by amazing original video and brand new animation inspired by the timelessly brilliant artwork designs of longtime Pink Floyd collaborator Storm Thorgerson.
With painstaking attention to detail, replicating every nuance of every Floydian moment both musically and visually, the band's execution of all Pink Floyd's greatest works will make each familiar track sound fresh and pristine.
"The Total and perfect illusion" –Québec Journal
"Mesmerising, absolutely mesmerising. The most exciting tribute show ever!" –Ticketmaster
www.britfloyd.com
www.facebook.com/britfloydshow
www.youtube.com/britfloydshow
www.twitter.com/britfloyd
About Marion Oliver McCaw Hall
Part of Seattle Center and home to the internationally acclaimed Seattle Opera and Pacific Northwest Ballet, McCaw Hall is a state-of-the-art performing art center and premier special event venue. Each year McCaw Hall hosts over 300 events in the Susan Brotman Auditorium, Nesholm Family Lecture Hall and an attractive range of lobby and reception spaces.
About Seattle Center
Since its beginning 50 years ago, Seattle Center has served as an arts, civic and family gathering place in the core of our region. The more than 30 cultural, educational, sports and entertainment organizations residing on the 74-acre campus, together with a broad range of public and community programs, create nearly 5,000 events attracting 12 million visitors each year. At Seattle Center, our purpose is to create exceptional events, experiences and environments that delight and inspire the human spirit to build stronger communities. Activities at the Center generate $1.15 billion in business activity and $387 million in labor income.