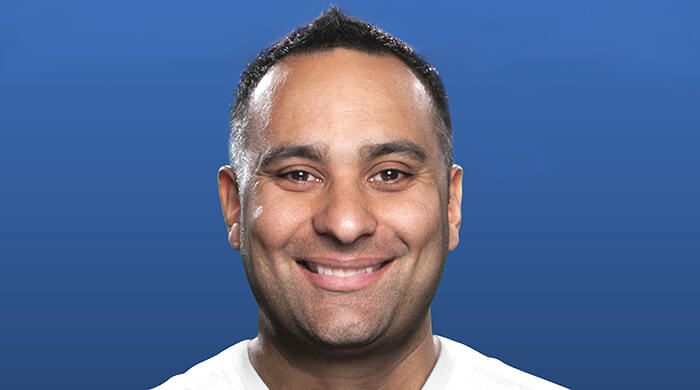 COMEDY SUPERSTAR RUSSELL PETERS IS BACK TO DELIVER A LAUGH-OUT-LOUD SHOW ON SEPTEMBER 12 AT MCCAW HALL
COMEDY SUPERSTAR RUSSELL PETERS IS BACK TO DELIVER A LAUGH-OUT-LOUD SHOW ON SEPTEMBER 12 AT MCCAW HALL
Mar 23, 2015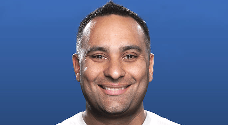 COMEDY SUPERSTAR
RUSSELL PETERS
IS BACK TO DELIVER A LAUGH-OUT-LOUD SHOW ON SEPTEMBER 12 AT MCCAW HALL
Who: Russell Peters
Where: Marion Oliver McCaw Hall
When: Saturday September 12, 2015
Tickets: Tickets can be purchased starting Friday, March 27 at 10:00 am at the Box Office located on the west plaza of KeyArena, Ticketmaster outlets, Ticketmaster.com, or charge by phone toll free at (800) 745-3000. All tickets subject to applicable service charges and fees.
What: Straight off NBC's hit show, Last Comic Standing and the critically acclaimed movie, Chef, and of course, Netflix, ​Canada's number one stand-up export, RUSSELL PETERS returns to Seattle with ALL NEW MATERIAL for his ALMOST FAMOUS WORLD TOUR on September 12 at McCaw Hall. Featuring Russell's latest take on some of his favorite communities, jobs he can understand, cell phones, dating and his uncle who's never been punched in the mouth, plus Russell's signature lightning fast improv with the audience.
The show will also feature Russell's Official Tour DJ, New York City's DJ Spinbad, as well as video cameras and screens for an up-close and intimate show.
Record-breaking Canadian comedian Russell Peters sells out arenas across the globe – he's one of the top ten highest grossing stand-ups in the world. And his latest ALMOST FAMOUS WORLD TOUR has received great reviews from the media.
"Peters is constantly thinking up new material. He says his newest bits for the Almost Famous tour are less about lampooning cultural differences and more about "the culture of being Russell." - LA Times
"...an exceptional comedian. He's obviously a natural performer…" The Guardian
Starting in 2008, Peters was one of the first stand-up comedians to self-finance, self-produce and distribute his own comedy specials and DVD's, with Red, White and Brown and 2011's, The Green Card Tour LIVE from the O2 Arena. The DVD's went on to sell over 350,000 units across North America. His last special, Notorious was the first original comedy special for Netflix. Notorious was also supported by a four-part documentary series, Russell Peters Vs The World. Peters currently has over seven hours of content on Netflix.
Peters has given away more than a million dollars over the past several years to various charities, from the Brampton Civic Hospital, to Heart House Hospice, Gilda's Club, the MS Society and a scholarship at his old high-school, The Russell Peters North Peel Scholarship to send a deserving student to college. The scholarship is now in its fifth year.
Listed on the Forbes List as one of the top ten Highest Earning Comics in the U.S. since 2009, Russell Peters has spent the past 25 years building a career to become one of the biggest comics in the world. Thanks to YouTube and a global following, Peters has sold-out arenas from Madison Square Garden to the Sydney Opera House. Peters has also performed for the troops in Afghanistan, Iraq and on the USS Eisenhower and HMCS Winnipeg, and appeared on The Tonight Show with Jay Leno, Lopez Tonight, Jimmy Kimmel Live, The Late Late Show with Craig Ferguson and on HBO, CNN, MTV, BBC and Al Jazeera. Peters' 2010 memoir, Call Me Russell was a Globe and Mail number one bestseller in Canada.
About Marion Oliver McCaw Hall
Part of Seattle Center and home to the internationally acclaimed Seattle Opera and Pacific Northwest Ballet, McCaw Hall is a state-of-the-art performing art center and premier special event venue. Each year McCaw Hall hosts over 300 events in the Susan Brotman Auditorium, Nesholm Family Lecture Hall and an attractive range of lobby and reception spaces.
About Seattle Center
Since its beginning 50 years ago, Seattle Center has served as an arts, civic and family gathering place in the core of our region. The more than 30 cultural, educational, sports and entertainment organizations residing on the 74-acre campus, together with a broad range of public and community programs, create nearly 5,000 events attracting 12 million visitors each year. At Seattle Center, our purpose is to create exceptional events, experiences and environments that delight and inspire the human spirit to build stronger communities. Activities at the Center generate $1.15 billion in business activity and $387 million in labor income.