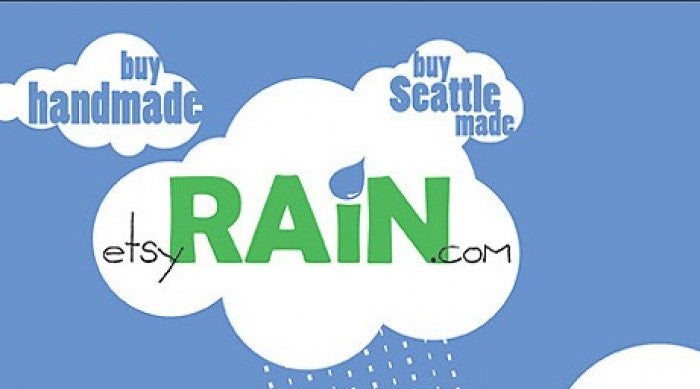 ETSYRAIN HANDMADE HOLIDAY SHOW COMES TO MCCAW HALL ON NOVEMBER 24
ETSYRAIN HANDMADE HOLIDAY SHOW COMES TO MCCAW HALL ON NOVEMBER 24
FREE "SWAG BAGS" TO THE FIRST 100 ATTENDEES EACH DAY!
Aug 27, 2012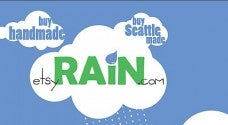 FOR IMMEDIATE RELEASE Friday, August 24, 2012
Who: etsyRAIN Handmade Holiday Show
Where: McCaw Hall at Seattle Center
When: November 23-24, 2012
What: The 4th Annual etsyRAIN Handmade Holiday Show moves to Marion Oliver McCaw Hall at Seattle Center this November. This marks the biggest venue and the most vendors the etsyRAIN Handmade Holiday show has offered in its four-year history. The holiday show will be held on Black Friday weekend to give holiday shoppers the chance to kick off the biggest shopping season of the year with beautiful handmade gifts from local artists and craft makers.
The show will take place on Friday, November 23 from 11 am - 6 pm and Saturday, November 24 from 11 am - 5 pm. Taking over two floors in the Grand Lobby and Kreielsheimer Promenade of the Hall, this show will feature 107 vendors hand-selected during an intense jurying process by the group's all-volunteer leadership team.
"We were looking for a great location to expand our Handmade Holiday show to present even more quality gifts to shoppers and were thrilled to discover that Marion Oliver McCaw Hall at Seattle Center was available. It's a beautiful, spacious venue that will help us fulfill our main mission to support as many Pacific Northwest based handmade artists as we can", said etsyRAIN Organizer, Marlo Miyashiro.
etsyRAIN invites all gift shoppers to "Buy Handmade - Buy Seattle-made" and support small businesses this holiday season.
For more information on the event, please visit www.etsyRAIN.com or contact organizer Marlo Miyashiro teametsyrain@gmail.com, (206) 683-9744.
Tickets: Admission to etsyRAIN Handmade Holiday Show is free. FREE "swag bags" will be given to the first 100 attendees through the street level entrance on Mercer Street EACH day!
About Seattle Center
Seattle Center draws you in. Its vibrant pulse brings together people of all ages and walks of life to create thousands of extraordinary experiences that enrich millions of lives each year. Entertainment options abound - starting with nearly 500 free and affordable public programs and over 5,000 shows and events annually. The 74-acre campus, with its 17 acres of open space, is welcoming to all - and is home to more than 30 cultural, educational, sports and entertainment organizations. This treasured urban park exists to delight and inspire the human spirit in each person and bring together our rich and varied community. The 12 million visitors to Seattle Center each year generate $1.15 billion in business activity and $387 million in labor income for King County.