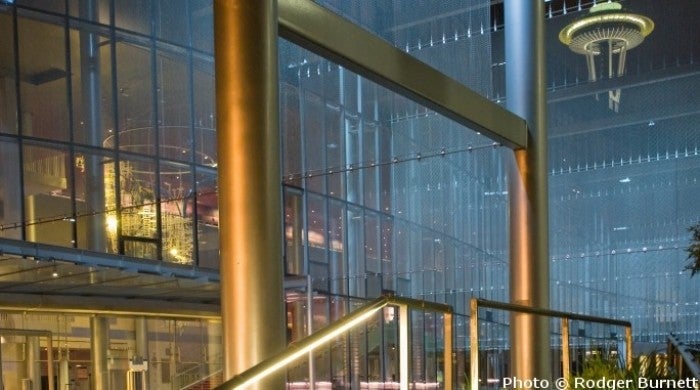 MCCAW HALL CLOSES OUT 2014 WITH THE BUSIEST MONTH ON RECORD
MCCAW HALL CLOSES OUT 2014 WITH THE BUSIEST MONTH ON RECORD
Jan 16, 2015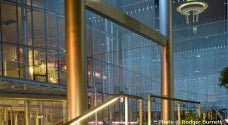 Marion Oliver McCaw Hall at Seattle Center closed out 2014 with the highest attendance in a single month since the building opened in 2003. The Hall welcomed 99,635 patrons over 47 events including 34 Pacific Northwest Ballet (PNB) performances of the Stowell & Sendak Nutcracker and the annual Nutcracker brunch.
This was the final year of the Stowell & Sendak Nutcracker for PNB and during the run 109,318 guests came to McCaw Hall making this year the best attended Nutcracker season in McCaw Hall's history, and the first time ever welcoming over 100,000 guests during a Nutcracker season.
This accomplishment tops off a very successful 2014, with McCaw Hall hosting 330 events and welcoming just over 350,000 guests. On May 26, McCaw Hall held its six thousandth event, and also hit another milestone, the 4.5 millionth guest during the December 5 evening Nutcracker performance.
"We're thrilled to have welcomed so many guests to the Hall during this last season of PNB's iconic Stowell & Sendak Nutcracker", noted McCaw Hall General Manager Chris Miller. "While we'll miss hosting this beloved production, we're excited by PNB's plans for a brand-new Nutcracker production, featuring sets and costumes by beloved children's author and illustrator Ian Falconer, and choreography by 20th century master George Balanchine. It's sure to become a new Holiday tradition in the Pacific Northwest!"
In addition to the Pacific Northwest Ballet and Seattle Opera seasons, McCaw Hall held a variety of events in 2014. Public events of note include concerts by: Bryan Ferry, Dream Theater, Brit Floyd, The Australian Pink Floyd Show and Jethro Tull's Ian Anderson; as well as the classical Chinese dance performances of Shen Yun, "The Shaquille O'Neil All Star Comedy Jam", and "An Evening with Ken Burns: The Roosevelts"; technology seminar "TEDxRainier 2014", Warren Miller Entertainment's 2014 ski film "No Turning Back", and the Seattle Men's Chorus performance Wicked, among many other eclectic and amazing events. The Hall continued to be a preferred venue for many private corporate and non-profit events as well, hosted by clients such as Starbucks, Subaru of America, Nordstrom, KCTS9, the UW School of Medicine, the Bill and Melinda Gates Foundation, among others.
2015 looks to be another promising year for McCaw Hall. The Seattle Opera opens the year with Tosca running Jan. 10-24. Visit www.seattleopera.org for the complete 2015 Seattle Opera schedule. The Pacific Northwest Ballet opens their 2015 year with Don Quixote running Jan. 30 – Feb. 8. Visit www.pnb.org for the complete 2015 PNB schedule.
Shen Yun returns to McCaw Hall April 3-6 with a brand new show including a live orchestra and singer/songwriter Damien Rice will perform April 21 to an already sold-out crowd. The Seattle Men's Chorus brings Legacy: Tyler's Suite & I Am Harvey Milk March 28-29 as well as Queen June 20-21. With more events to be added soon, visit www.mccawhall.com for the most up-to-date event schedule and information.
About Marion Oliver McCaw Hall
Part of Seattle Center and home to the internationally acclaimed Seattle Opera and Pacific Northwest Ballet, McCaw Hall is a state-of-the-art performing art center and premier special event venue. Each year McCaw Hall hosts over 300 events in the Susan Brotman Auditorium, Nesholm Family Lecture Hall and an attractive range of lobby and reception spaces.
About Seattle Center
Since its beginning 50 years ago, Seattle Center has served as an arts, civic and family gathering place in the core of our region. The more than 30 cultural, educational, sports and entertainment organizations residing on the 74-acre campus, together with a broad range of public and community programs, create nearly 5,000 events attracting 12 million visitors each year. At Seattle Center, our purpose is to create exceptional events, experiences and environments that delight and inspire the human spirit to build stronger communities. Activities at the Center generate $1.15 billion in business activity and $387 million in labor income.