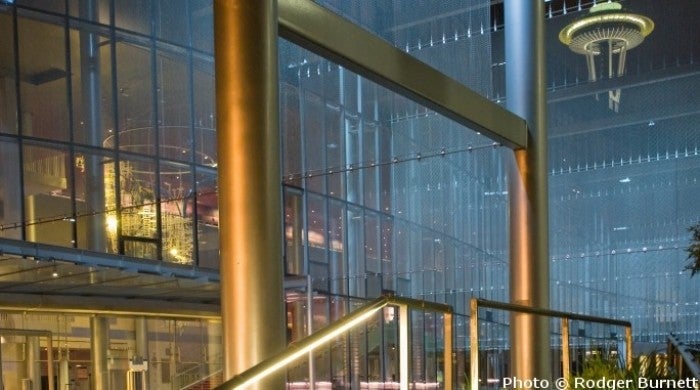 SAVOR… AND McCAW HALL ANNOUNCE NEW EXECUTIVE CHEF JOHN ROBERTS
SAVOR… AND McCAW HALL ANNOUNCE NEW EXECUTIVE CHEF JOHN ROBERTS
Feb 26, 2016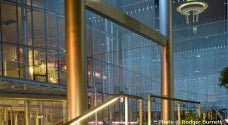 SEATTLE, WA, February 26, 2016 - SAVOR… McCaw Hall is proud to announce the appointment of a new Executive Chef. John A. Roberts will lead SAVOR's Food and Beverage program at McCaw Hall, home to Pacific Northwest Ballet and Seattle Opera. Services include a 180 seat casual elegant dining restaurant, full-service catering events, and boutique lobby concessions. Chef Roberts recently returned to Seattle after heading up culinary operations at the Riviera Resort, Palm Springs.
With more than twenty years of culinary experience, Chef John has worked in many notable kitchens across Europe and North America, his last one in Europe being the world renowned Bibendum Restaurant in London.
A native of Liverpool, England, Chef John's impressive background includes several Seattle staples such as The Edgewater and its restaurant Six Seven, as well as Cascadia Restaurant and The Rainier Club. Throughout his career, Chef John has earned remarkable honors including preparing private dinners for United States Presidents Jimmy Carter and George W. Bush.
"We are very excited to have Chef John join our team. Not only does he bring extraordinary talent and experience but he is largely connected with vendors across our region. This is perfectly aligned with our commitment to a local, fresh and sustainable food and beverage program." Says Heiko Zemke, SAVOR… Food and Beverage Director.
"Chef John Roberts is a perfect fit for our patron demographic at McCaw Hall. We are confident in his ability to elevate our dining program and exceed expectations of Seattle Opera and Pacific Northwest Ballet's donors, subscribers and guests." – Shelley Sink, McCaw Hall Patron Services Manager.
In his spare time Chef Roberts can be found digging in his vegetable garden on his property in Kenmore, playing in the yard with his 3 children Chloe, Lily and Charlie, or visiting his friends at local farms, talking with growers and ranchers. Roberts graduated from Hughbaird Culinary Institute in 1990, and has had stages with Chef Daniel Boulud, Chef Simon Hopkinson, and credits his mentoring to Chef Mathew Harris.
Visit www.mccawhall.com to get more information on the menus at Prelude Restaurant or catering and event planning options at McCaw Hall.
About Marion Oliver McCaw Hall
Part of Seattle Center and home to the internationally acclaimed Seattle Opera and Pacific Northwest Ballet, McCaw Hall is a state-of-the-art performing art center and premier special event venue. Each year McCaw Hall hosts over 300 events in the Susan Brotman Auditorium, Nesholm Family Lecture Hall and an attractive range of lobby and reception spaces.
About SAVOR…
SAVOR... is an industry leader in introducing green standards and programs to public facilities. As the food and beverage provider to facilities with some of the most stringent environmental policies in the world, we have researched the matter extensively and have worked closely with the community and facility managers to develop environmentally friendly operations. Initiatives aimed at minimizing our carbon footprint include purchasing locally produced and sustainably raised products, sourcing sustainable seafood, using non-petroleum-based products, and recycling and composting our waste whenever possible.
About Seattle Center
Since its beginning 50 years ago, Seattle Center has served as an arts, civic and family gathering place in the core of our region. The more than 30 cultural, educational, sports and entertainment organizations residing on the 74-acre campus, together with a broad range of public and community programs, create nearly 5,000 events attracting 12 million visitors each year. At Seattle Center, our purpose is to create exceptional events, experiences and environments that delight and inspire the human spirit to build stronger communities. Activities at the Center generate $1.15 billion in business activity and $387 million in labor income.