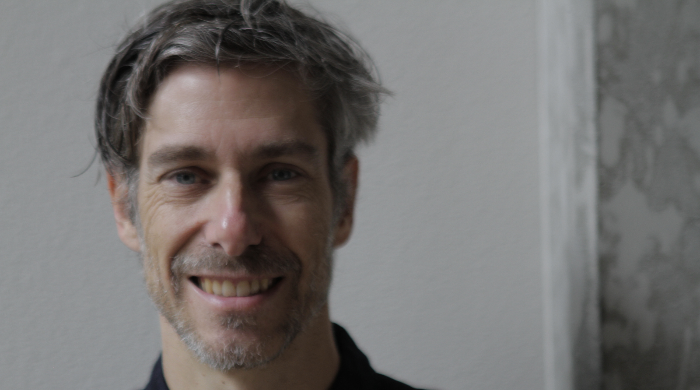 Seattle Center Names Joe Paganelli to Oversee Operations at Marion Oliver McCaw Hall
Seattle Center Names Joe Paganelli to Oversee Operations at Marion Oliver McCaw Hall
Jun 10, 2016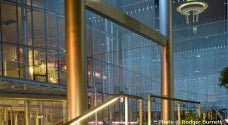 Seattle Center is pleased to welcome Joe Paganelli as Manager of Marion Oliver McCaw Hall at Seattle Center. He comes to the position with over 20 years' experience in the entertainment business working for the nation's finest brands. He will oversee staff and operations of the region's premier performing arts venue and exceptional events space. He begins work this week.
Paganelli began his career in San Francisco, Calif. in the early 1990s, promoting and producing live concerts in the nightclub division at Bill Graham Presents, now Live Nation. He went on to work for five years as General Manager of The Fillmore Auditorium. With his move to Los Angeles in 2006, he transitioned to the onscreen world, serving as coordinator/manager of the Sony Pictures TV Music Group. He left the industry giant to supervise independently, working on several films until 2010, when he joined the live concerts and festivals ticketing company Flavorus. His focus there was on helping promoters and venues to holistically improve the customer ticketing experience.
"I am elated to be part of the very talented Seattle Center team – and McCaw Hall specifically," Joe Paganelli said. "Pacific Northwest Ballet and Seattle Opera are very special organizations with great, energetic leadership. It is my hope to learn and share best practices about artistic public assemblage and the never ending search for the perfect customer and artist experience with these new colleagues."
Built in 2003 as the home of Pacific Northwest Ballet and Seattle Opera, the state-of-the-art McCaw Hall houses the 2,900-seat Susan Brotman Auditorium, the 380-seat Nesholm Family Lecture Hall, Prelude Café, stunning four-story lobbies, several meeting areas including the Allen Foundation for the Arts and Norcliffe Rooms and a 17,800-square-foot Kreielsheimer Promenade, which serves as an entry into McCaw Hall and the Seattle Center campus. Last year, McCaw Hall welcomed nearly 400,000 guests at 344 live entertainment, corporate, community and hospitality events.
Financially successful during all of its 13 years, McCaw Hall provides a welcoming, efficiently managed, well maintained and safe home for its partners to create and present their work and clients to host their events. The Seattle Center staff who look after the facility maintain the highest standards of physical care and customer experience. For more information on McCaw Hall and Seattle Center, visit www.mccawhall.com or www.seattlecenter.com or call 206-684-7200.
# # #
About Marion Oliver McCaw Hall
Part of Seattle Center and home to the internationally acclaimed Seattle Opera and Pacific Northwest Ballet, McCaw Hall is a state-of-the-art performing art center and premier special events venue. Each year McCaw Hall hosts over 300 events in the Susan Brotman Auditorium, Nesholm Family Lecture Hall and an attractive range of lobby, meeting and reception spaces.
About Seattle Center
Connect to the extraordinary at Seattle Center, an active civic, arts and family gathering place in the core of our region. More than 30 cultural, educational, sports and entertainment organizations that reside on the grounds, together with a broad range of public and community programs, create thousands of events on the 74-acre campus and attract over 12 million visitors each year. At Seattle Center, our purpose is to create exceptional events, experiences and environments that delight and inspire the human spirit to build stronger communities. Activities at the Center generate $1.15 billion in business activity and $387 million in labor income.