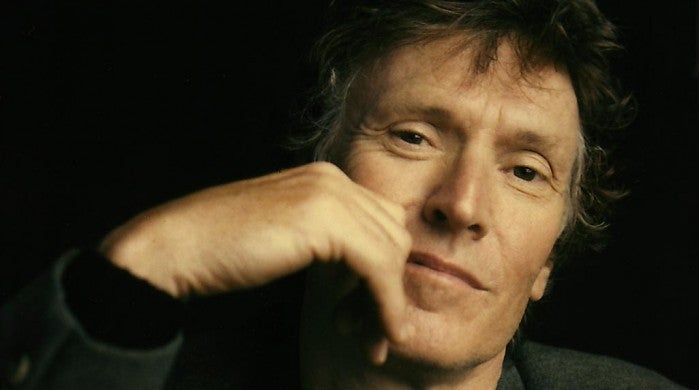 STEVE WINWOOD COMING TO MCCAW HALL NOVEMBER 12
STEVE WINWOOD COMING TO MCCAW HALL NOVEMBER 12
With special guest The Wood Brothers
Sep 17, 2012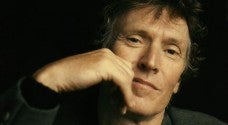 Who: Steve Winwood with special guest The Wood Brothers
Where: Marion Oliver McCaw Hall at Seattle Center
When: November 12, 2012
8:00 p.m.
Tickets: Tickets go on sale Monday, September 24 at 10 am at all Ticketmaster locations, by phone 800-745-3000 or online at www.ticketmaster.com. All tickets subject to applicable service charges and fees.
What: McCaw Hall welcomes Steve Winwood with special guest The Wood Brothers on November 12, 2012. Winwood was just a teenager when he rocketed into the international spotlight as the prodigious singer of the Spencer Davis Group (which also featured his brother Muff on bass). The blues and R&B-influenced rock of "Gimme Some Lovin'" and "I'm a Man" stood among the leading hits at the peak of the British Invasion, Winwood's singing drawing comparisons to that of his idol Ray Charles - despite his tender age. Looking for a wider artistic palette, in 1967 he headed to the countryside with friends Jim Capaldi, Chris Wood and Dave Mason, forging the collective spirit into Traffic, producing some of the most inventive and durable works of the psychedelic-tinged late-"60s.
Currently, Winwood can still be found touring, predominantly keeping himself to the US and Europe but, most recently he has completed a tour of Australia and New Zealand with Steely Dan. When he's not touring with his own band Winwood is still regularly collaborating with ex Blind Faith band mate Eric Clapton. Having completed a landmark 3 night stand at Madison Square Gardens in New York in 2008 they have subsequently gone on to tour the wider US, Europe and now Japan.
Along the way, Winwood has also collaborated with and accompanied musicians from around the globe, including Jimi Hendrix (Electric Ladyland), Pink Floyd's David Gilmour, James Brown, Muddy Waters, Toots & the Maytals, Phil Collins, Christina Aguilera, salsa greats Tito Puente and the Fania All Stars, Japanese innovator Stomu Yamashta and African percussionist Remi Kabaka, just to name a handful of dozens.

About Marion Oliver McCaw Hall
Part of Seattle Center and home to the internationally acclaimed Seattle Opera and Pacific Northwest Ballet, McCaw Hall is a state-of-the-art performing art center and premier special event venue . Each year McCaw Hall hosts over 300 events in the Susan Brotman Auditorium, Nesholm Family Lecture Hall and an attractive range of lobby and reception spaces.
About Seattle Center
Since its beginning 50 years ago, Seattle Center has served as a cultural and civic gathering place at the core of our region. In 2012, The Next Fifty at Seattle Center celebrates the 50th anniversary of the 1962 World's Fair and the physical legacy it left. The 74-acre Seattle Center campus exists to delight and inspire the human spirit in each person and bring together our rich and varied community. The 12 million visits to Seattle Center each year generate $1.15 billion in business activity and $387 million in labor income for King County.
Next 50 premier partners include: Bartell Drugs, Bill & Melinda Gates Foundation, Coca-Cola, Grousemont Foundation, Microsoft, Samsung, Seattle Center Monorail, T-Mobile, TPN (The Production Network) and World Vision. Funding and participating partners include: 206 Inc., 4Culture, City of Seattle, Global Health Nexus, Hill & Knowlton Strategies, KOMO 4 TV, KUOW 94.9 Public Radio, One to the World, Safeco Insurance: A Liberty Mutual Company, Seattle Office of Arts & Cultural Affairs, Sheraton Seattle Hotel and Washington Economic Development Commission.