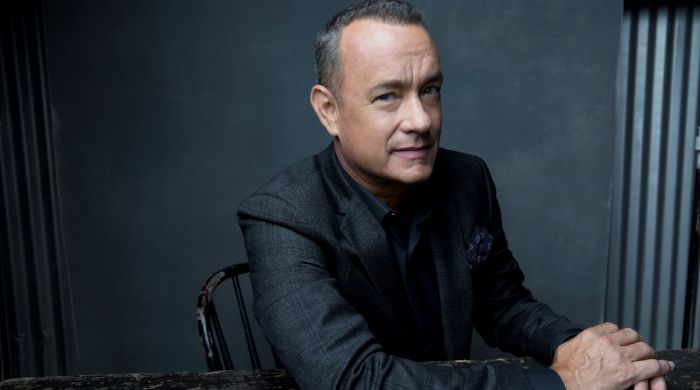 TOM HANKS TO JOIN SEATTLE ARTS & LECTURES' 2017/18 SEASON
TOM HANKS TO JOIN SEATTLE ARTS & LECTURES' 2017/18 SEASON
The actor will be interviewed about his new book, Uncommon Type: Some Stories
Nov 9, 2017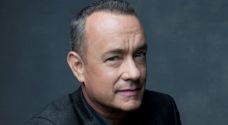 Who: SAL Presents: A Conversation with Tom Hanks
Where: Marion Oliver McCaw Hall
When: Wednesday, December 6
7:30pm
Tickets: Tickets are available at lectures.org or by calling the SAL Box Office at 206.621.2230, ext. 10
2 Patron level tickets and 1 copy of the book: $175
1 Patron level ticket and 1 copy of the book: $100
2 General-level tickets and 1 copy of the book: $125
1 General-level ticket and 1 copy of the book: $75
Student (must show student ID): $10
Patron level tickets include first-come, first-serve seating in the front section of the auditorium. There is no reception.
General-level tickets include first-come, first-serve seating behind the Patron section in the Orchestra, Gallery, and Dress Circle levels.
What: Seattle Arts & Lectures (SAL) announces the addition of Tom Hanks to its 2017/18 Season line-up. Hanks will appear in conversation on Wednesday, Dec. 6 at 7:30pm at the Susan Brotman Auditorium at Marion Oliver McCaw Hall. Tickets are on sale now at lectures.org. The moderator will be announced shortly.
Uncommon Type: Some Stories is Hanks' first book and was published in October to rave reviews. Uncommon Type contains seventeen stories, each in some way involving a different typewriter (Hanks is an avid collector of vintage typewriters and owns over one hundred of them). The stories feature an immigrant arriving in New York City after his family and life have been torn apart by his country's civil war; a man who bowls a perfect game (and then another, and another), becoming ESPN's newest celebrity; an eccentric billionaire and his faithful executive assistant on the hunt for something larger in America; and the junket life of an actor. "I am thrilled by the narrative range on display in this collection, and by the humor and humanity Tom brings to his work," said Alfred A. Knopf Editor in Chielf Sonny Mehta. "This is an accomplished debut."
Hanks began writing the book in 2015. "In the two years of working on the stories," said Hanks, "I made movies in New York, Berlin, Budapest, and Atlanta and wrote in all of them. I wrote in hotels during press tours. I wrote on vacation. I wrote on planes, at home, and in the office. When I could actually make a schedule, and keep to it, I wrote in the mornings from nine to one."
Ann Patchett commented that "Reading Tom Hanks's Uncommon Type is like finding out that Alice Munro is also the greatest actress of our time." And Kirkus Reviews wrote "Seventeen wide-ranging and whimsical stories—with a typewriter tucked into each one. Only one of the stories in Hanks' debut features an actor: it's a sharp satire with priceless insider details about a handsome dope on a press junket in Europe. The other 16 span a surprisingly wide spectrum...Hanks can write the hell out of typing, and his dialogue is excellent, too. Has he read William Saroyan? He should. While these stories have the all-American sweetness, humor, and heart we associate with his screen roles, Hanks writes like a writer, not a movie star." And Steve Martin wrote, "It turns out that Tom Hanks is also a wise and hilarious writer with an endlessly surprising mind. Damn it."
Seattle Arts & Lectures' 2017/18 Season is presented by the Seattle Times.
About Seattle Arts & Lectures:
Founded in 1987, Seattle Arts & Lectures champions the literary arts by engaging and inspiring readers and writers of all generations in the Puget Sound region. SAL's programs include the Literary Arts Series, Poetry Series, Women You Need to Know (WYNK), Sherman Alexie Loves, SAL Presents, Hinge, Local Voices, Summer Book Bingo, the Youth Poet Laureate (YPL) program, and Writers in the Schools (WITS), an award-winning reading and writing program that places professional writers in public elementary, middle, and high schools, as well as at Seattle Children's. For more information about SAL, visit lectures.org.
Speaker photo and book cover available upon request.
About Marion Oliver McCaw Hall
Part of Seattle Center and home to the internationally acclaimed Seattle Opera and Pacific Northwest Ballet, McCaw Hall is a state-of-the-art performing art center and premier special event venue. Each year McCaw Hall hosts over 300 events in the Susan Brotman Auditorium, Nesholm Family Lecture Hall and an attractive range of lobby and reception spaces. www.mccawhall.com
About Seattle Center
Connect to the extraordinary at Seattle Center, an active civic, arts and family gathering place in the core of our region. More than 30 cultural, educational, sports and entertainment organizations that reside on the grounds, together with a broad range of public and community programs, create thousands of events on the 74-acre campus and attract over 12 million visitors each year. At Seattle Center, our purpose is to create exceptional events, experiences and environments that delight and inspire the human spirit to build stronger communities. Activities at the Center generate $1.15 billion in business activity and $387 million in labor income.
Media Contacts:
Amelia Peacock, Seattle Art's & Lectures
206.621.2230 ext. 12 or apeacock@lectures.org